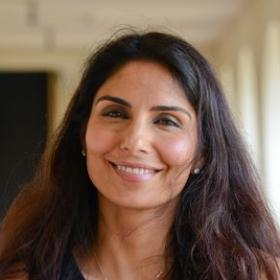 Amra Tareen Co-founded LittleCast and was the CEO until March 2015. Launched LittleCast Beta September 2013, consisting of iOS and Android apps, Facebook canvas app, embedded players and LittleCast Content Management System (website). Raised $2M+ in seed funding. Managed a team of 10 engineers. Launched the product, sourced and managed initial customer trials. Worked with talent agencies, management companies, studios, music groups/labels, and MCNs (Multi-Channel-Networks) to source influencers to use LittleCast video distribution and monetization platform.
From May 2015 to December 2015, Amra was a consultant at Joyus, a video ecommerce company targeting women. Amra lead the Joyus marketplace, Joyus Facebook video distribution and influencer strategy and implementation.
LittleCast, a direct-to-fan video distribution, monetization and marketing platform, where publishers/artists can sell video directly to their fans via Facebook Fan pages & LittleCast Facebook Canvas app, HTML 5 embed players on their website and blogs, and LittleCast native iOS and Android mobile apps. Lead engineering and UI/UX and developed LittleCast Facebook Canvas app with Facebook payment and PayPal integration, LittleCast native iOS and Android app with In-App purchase and Stripe Credit Card processing. Real-time payment processing and analytics: authentication with Facebook to provide deep analytics to let the publisher know who watched the preview and purchased the video. Video analytics as to who clicked, watched 3 seconds of video, 10 seconds and complete video.
Previously Amra was the founder and CEO of allvoices.com, a global people's media company where anyone can report news or their story from anywhere in the world via cell phone or PC. Launched in July of 2008, Allvoices is the fastest growing citizen media news site with over 10M unique users per month and 460,000 citizen reporters from over 180 countries. Allvoices, a venture-backed company with over $9M in capital raised from VantagePoint Venture Partners and Silicon Valley Bank, was sold to PulsePoint Media/Datran Media in May 2011.
Amra started Allvoices as she felt that mainstream media was biased, portrayed people in a certain way, and did not provide multiple points of view. She believed there was a need for a social media platform where individuals can report on-the-ground news, share opinions, and understand each other's perspectives (local and global) through real unedited conversation.
Allvoices first "Automated Newsroom," a combination of technology and Allvoices user community, allows the site to scale beyond that of mainstream outlets with reports from hyper-local locales to the farthest corners of the world. Allvoices is about democracy and making a difference; it gives the power to publish back to the people while maintaining relevance and accuracy. Reports are vetted through an industry-first "Report Credibility Meter," a system using contributor reputation, online news sources, blogs, images and videos to determine report accuracy and credibility for each contribution made to the site.
Allvoices uses breakthroughs in machine learning, natural language processing and crowd sourcing for contextual analysis and matching to create context and perform editorial functions. It also uses Search Engine Optimization and Social media to distribute news.
Prior to Allvoices, Amra was a partner at the venture capital firm, Sevin Rosen Funds. She was at Sevin Rosen from 2000-2006 focusing on investment opportunities in the software, communications/networking infrastructure and next-generation carriers. Before joining Sevin Rosen, Amra was a product-marketing director at Ascend Communications and Lucent Technologies where she was instrumental in growing the DSL business. She was also responsible for product positioning, competitive analysis and outbound marketing for the remote access business. Earlier she worked as the product manager for Ascend's SS7 gateway.
Amra has an MBA from Harvard University and a Bachelors of Electrical Engineering and Computer Science from University of New South Wales, Australia. Amra has four patents for the work on Allvoices.
Amra was born in Pakistan, lived in Pakistan and Australia before moving to the USA to attend Harvard. Amra lives in San Francisco with her husband and two young boys.