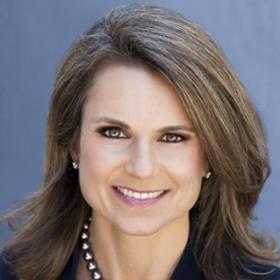 Catherine brings over 25 years of investment, business and real estate experience as an entrepreneur, investor, strategy consultant, and real estate broker.
Catherine is an energetic and dedicated professional with a strong commitment to exceptional client service.  Her entrepreneurial spirit and deep ties to the community have helped her build one of the top real estate brokerages in Silicon Valley.  She is known for going "above and beyond" for her clients, providing them with personalized service, professional expertise and the guidance they seek.
As a private equity and real estate investor, Catherine has a proven track record of sourcing, negotiating and successfully closing transactions.  She is able to draw upon her successful experience investing in real estate, private and public companies to ensure that her clients are provided with the highest quality investment advice.  As a former strategy consultant, Catherine understands the importance of an aggressive and effective marketing plan.  She has an in-depth understanding of successful marketing techniques and cutting edge technology.  She brings Silicon Valley innovation to the practice of buying and selling homes.
Prior to starting her own real estate brokerage, C&H Realty, Catherine led the private equity fund of funds for Sterling Stamos, a family office.  Previously, she helped start a hedge fund, Stadium Capital Management and worked for the leveraged buyout fund Seaver Kent & Company.  Catherine started her career in management consulting at Bain & Company in their Boston and San Francisco offices.
Catherine received her MBA from Harvard Business School, her M.S. in Civil Engineering from Massachusetts Institute of Technology and her B.S. in Civil Engineering from the University of Kansas, where she graduated with high honors.