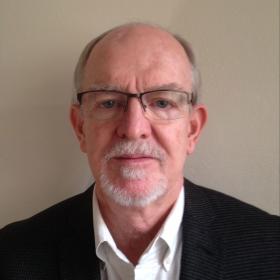 Mr. Kenney has extensive experience with Department of Defense and Federal Government Program Management, Test & Evaluation and Business Development projects. He served in the U.S. Air Force as a test engineer for air combat training systems, military simulation systems and Program Element Monitor at HQ. USAF for Command, Control, Communications Advanced Systems and advanced radar research and development.
Mr. Kenney has more than 25 years of industry experience in business development, program management and leadership of engineering services organizations in both domestic and international markets for Fortune 100 Companies. He has served as the chairman of Research and Development committees and the corporate leader for modeling and simulation market initiatives in Fortune 100 companies in addition to special assignments in industry as the Associate Director of the Maui High Performance Computing Center in Hawaii. Most recently he served as President of commercial energy engineering group that provided specialized modeling, simulations, control room simulators and engineering services for commercial Power Generation customers around the world. His extensive experience brings innovative business perspectives and a broad technology base.
Mr. Kenney has a Bachelor of Science degree from the Georgia Institute of Technology with over 50 hours of graduate study. In addition, he has attended numerous industry executive courses in leadership, project management and quality processes. Kenney is a member of the Board for the Center for Advanced Engineering and Research in Virginia, as well as, a member of the Board for Central Virginia Community College. In 2011 he was appointed to the Governor's Modeling and Simulation Advisory Council for the Commonwealth of Virginia and later elected as Chairman of the Advisory Council working for the Secretary of Technology.