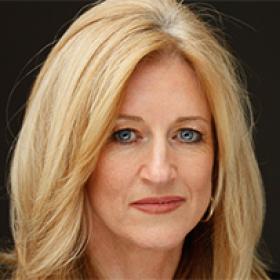 Kimberly Benson is the President and CEO of Zenaida Global, an international trade advisory firm and export management company based in Rancho Santa Fe, California.  Zenaida Global specializes in assisting clients with the commencement, expansion and management of their international distribution networks. Zenaida Global also provides advisory services on a broad range of topics including export transaction structuring and export finance.
Zenaida Global focuses on building vibrant two-way relationships between the US and countries throughout the Middle East and Africa at both government and business levels.  Specific sectors of concentration include infrastructure, advanced technologies and executive education in the areas of leadership, entrepreneurship and innovation.  
Prior to establishing Zenaida Global Ms. Benson was the Vice President (and also the co-owner) of Cange International, Inc. (1991 – 2015).  Prior to that Ms. Benson served as Senior Marketing Representative for the export credit insurance division of the Export Import Bank of the United States, where she was recognized as the top salesperson in the nation.  Ms. Benson formerly resided in Buenos Aires, Argentina where she developed sales in U.S. and European markets for Consultores Economicos Financieros, an Argentine consulting firm and trading company.  She has assisted U.S. manufacturers with establishing joint ventures for marketing and/or manufacturing operations in Brazil, Central America and the Caribbean.  She is fluent in Spanish.
In 2007 she was appointed by the U.S. Trade Representative and the U.S. Secretary of Commerce to serve on the Industry Trade Advisory Committee on Small and Minority Business (ITAC 11) in Washington, D.C. and she currently serves the Committee's Primary Vice Chair. In 2002 Ms. Benson was recognized with a San Diego Women Who Mean Business award.  In 2006 she received the Essence of World Trade award, the World Trade Center San Diego's highest individual achievement award.  She holds a Bachelor of Arts degree in Psychology from Westmont College (Santa Barbara, California) and a Masters degree in International Business Administration from West Coast University (Los Angeles, California).