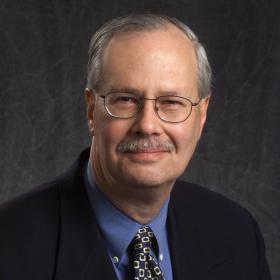 Matthias Duys was the Director, Europe, for the State of Virginia, where he was responsible for promoting Virginia as the appropriate location for investment by European companies seeking expansion of their business activities in the United States of America. Duys joined the Commonwealth of Virginia in January 1999 responsible for their activities in promoting international trade programs and for sourcing and supporting global sales and marketing opportunities for companies in Northern Virginia. He retired from active service in March, 2014.
He was born in Asia, and raised there, in South Africa, and in Europe. Prior to arriving in the United States, he was cargo sales manager with an international airline, where he advised companies and promoted exports of South African products to Brazil, other selected countries in South America and the United States.
After arriving in the USA, he completed his post-graduate education and was recruited by Johnson & Johnson in their International MBA Development Program. He was then promoted to Marketing Manager, South Africa, by Johnson & Johnson International. His career brought him back to the United States with the international pharmaceutical company, American Home Products/Wyeth, which later assigned him to The Netherlands as Marketing Director. This position led to that of Marketing Director, Europe for a leading US provider of laboratory diagnostic services. After returning to that company's operations in the USA, he became Vice President of Sales and Marketing where he continued his company's expansion into Europe, securing an exclusive license from the French health regulatory authorities and doubling sales in Europe. This was coupled with the implementation and execution of a major joint venture program with Baxter, a leading US healthcare company. Later, as a consultant, he opened markets for a US-based healthcare management concern in Argentina, Uruguay and Chile, securing a profitable management contract in Chile, residing in Santiago for 7 months. That experience proved valuable in subsequent management positions with medical companies such as Spacelabs and Graphic Controls where he had sales and marketing responsibility for Europe, the Middle East and Africa.
During his service with the Commonwealth of Virginia, he counseled many companies in Northern Virginia regarding their export activities. During his posting in Europe, he worked with numerous small to medium European companies, thereby creating well over 1000 jobs for residents of Virginia.
Matthias Duys holds a Bachelors Degree in Science from the University of Colorado, an MBA in International Business from Thunderbird, the American Graduate School of International Management, a Certificate in Economic Development from the University of North Carolina, and an e-commerce certificate from the University of Virginia.