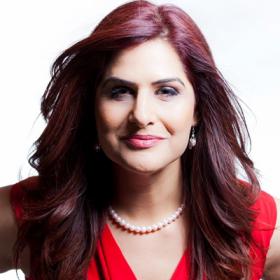 Meera Kaul has a distinguished track record with over 20 years of proven leadership in technology, and telecom, products and services. Meera is a quintessential serial entrepreneur who started her first startup straight out of school at age 17.
She has had 5 successful exits, run ventures across 3 continents, worked in private equity and in venture. She is a well-known investor and is known for her passion to help improve the deal flow of women entrepreneurs. Through her Foundation, Meera impacts entrepreneurial acumen for women across the world.
Meera is an accomplished technology geek, speaks across the world on topics of technology inclusion, gender equality and enterprise technology. She has led plenary sessions bringing governments together on advancement of technology ideas and reform for women empowerment.
The National Association of Professional Women (NAPW) recognized Meera as VIP woman of the year 2015 for leadership in technology. Meera has been the Entrepreneur of the Year in 2013 and 2015, apart from being the Executive of the Year over consecutive years. Meera was also awarded The Outstanding Entrepreneur of the Year 2015 award for AsiaPac. Meera is also the recipient of the congressional honor of being one of the most influential women in silicon valley in 2016, courtesy the Silicon Valley Business Journal, for her tireless efforts in the space of Technology and Leadership for women. Diversity Journal has also named Meera as a Woman Worth Watching in their 2016 honoree list.
Meera studied Management at the Stanford Graduate School of Business and holds a Masters in International Taxation Law and Finance with specialization in E-Commerce Law from The Thomas Jefferson School of Law.