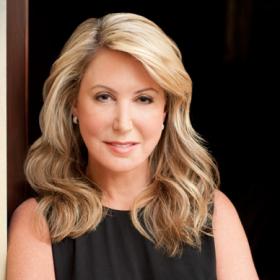 Melissa Blau has been in the Media, Technology & Finance sectors for 25 years and has been specifically in the online gaming sector for the past twelve years as both an operator and advisor. She is currently the Founder & Director of iGaming Capital, a leading iGaming consulting business whose clients include commercial and Native American casino operators, state lotteries, payment processors, gaming suppliers, and social gaming companies. Prior to her current role at iGaming Capital, her experience in the online gaming sector includes senior executive roles at various iGaming operators and marketing companies located in the UK and Gibraltar as well as in a banking advisory capacity.
Since joining the Internet Gaming sector in 2004, Melissa has demonstrated her leadership in the gaming sector, winning the 2013 Women in Gaming Award for Entrepreneur of the Year and 2015 World Finance Entrepreneur of the Year in Consulting. Since 2006, Melissa has been the Business and Finance Editor of leading publication iGaming Business Magazine where she writes her regular column titled iGaming Global Index and is also a frequent featured contributor. Melissa is one of the most prolific speakers in the iGaming sector, often speaking on the latest trends at most of the leading events as well as speaking before state legislatures and gaming committees in New Jersey, Delaware and California on the intricacies of the sector. She is active in several financial expert networks providing advice to numerous investors and hedge funds looking to invest in the sector as well as acts a strategic advisor to several early stage companies. Since 2010, she has been the chairman of a bi-annual Startup Launchpad contest where she selects and mentors promising startup companies in the sector.
Prior to her entering the iGaming sector, Melissa was a General Partner and founding member of Constellation Ventures, a $450m media & technology venture capital fund in conjunction with Bear Stearns. During her tenure, Constellation invested in 22 media technology companies of which she led 4 investments.
Melissa has a BA from the Wharton School, University of Pennsylvania and an MBA from Harvard University. She resides in the United States and has an indefinite leave to remain vis in the United Kingdom.