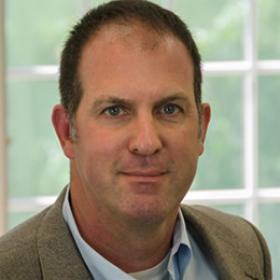 Patrick Muir is a patent attorney focused on assisting small and medium size businesses in their IP related issues. The latter half of his career has focused on patent prosecution, licensing and client counseling. He has negotiated patent licenses involving many of the world's largest electronics companies, including Qualcomm, Motorola, Lucent, Freescale, Agere, Honeywell, OnSemi, Samsung Electronics, Hitachi, TI, AMD, Toshiba, Matsushita and STMicro, as well as many smaller companies.
Patrick provides a wide variety of counseling services to his clients, including drafting and prosecuting patent applications (both in the U.S. and abroad), negotiating patent licenses / acquisitions, providing validity and infringement related analysis and opinions, and preparing for and supporting patent litigation. He also advises small business clients regarding their involvement in Small Business Administration's SBIR/STTR programs, such as their data rights and invention rights, as well as related program requirements.
Prior to establishing his firm in 2005, Patrick was in-house counsel to Samsung Electronics Co., Ltd., where he managed Samsung's U.S. based patent litigations for Samsung's semiconductor and liquid crystal display business units, as well as negotiated patent license agreements on behalf of Samsung with competitors, universities and non-practicing entities.
Patrick Muir received his J.D. from the George Mason School of Law with a patent law concentration. He also has a B.S. in Electrical Engineering degree from Virginia Tech.