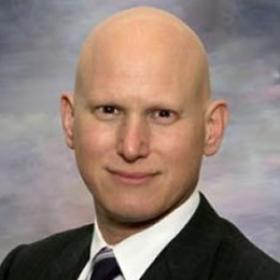 Randall Foster is an accomplished entrepreneur, global business leader, and private investor, delivering 21st century critical thinking and problem solving skills to the organizations he touches. Foster demonstrates agility, confidence, and creativity to all endeavors, be they selling a new technology innovation, establishing domestic and international relationships, managing operations of an emerging growth company, raising capital, angel investing or seeking and negotiating merger and acquisition candidates. He has spent the last 22 years developing an ability to rapidly understand and communicate products, markets, business models, and financial structures while collaborating with and motivating colleagues and partners.
Foster has founded, grown, advised, and invested in multiple businesses spanning hardware, software, and services, introducing innovations to multiple global markets. He has initiated and developed sales channel relationships in North America, Asia, Europe, India and the Middle-East. Foster has personally raised more than $12 million in capital for his ventures and successfully negotiated the sale of his two founded companies (BenchMark Consulting International and Vumii) to strategic acquirers. Remaining as a divisional president at Alltel, one of the acquirers, Foster spent three years on the senior executive team at this Fortune 500 $3.5billion public company, leading the consulting business unit through its integration into the larger enterprise, accomplishing two software company acquisitions, and doubling its revenue size and employee base.
Since leaving his last venture in mid-2013, Foster joined a boutique investment banking firm, where he has refined his capital advisory skills and obtained SEC/FINRA licenses (series 7, 63, & 79). Foster currently represents buy-side and sell-side small cap companies, assisting owners and management with finding acquisition candidates or investor and buyers for their businesses. Foster's M&A practice is focused on: Digital Media, Security, Tech-enabled business services, Enterprise Software, and Financial Technologies. Based on 12+ years of consistent bi-national work between US and Israeli technology economies, Foster has built a specialty investment banking practice representing Israeli firms. Foster also serves as Vice-Chairman at Conexx, the American Israel business connector, a non-profit economic development organization covering six southeast US states. Since early 2014 Foster has been retained by Viola Group (www.viola-group.com) for US Investor relation. Viola Group is Israel's largest technology private investment company.
Foster has been an angel investor since 1999, directly investing in nine emerging technology companies, serving as a member of Atlanta Technology Angels and becoming one of the first ten investors in Seraph Group's inaugural Fund 1. Foster enjoys advising entrepreneurs, working with angel investors, and serving on private company boards of directors.
Randall Foster completed the Jerome B. Fisher Management and Technology dual-degree program at the University of Pennsylvania, receiving a B.S. in Computer Science Engineering and a B.S. in Economics from the Wharton School of Business, earning Cum Laude distinction in both degrees. Foster also completed the Wharton Executive Program on Marketing Innovative Products & Services.