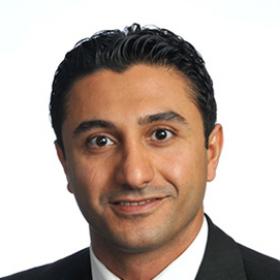 Reza is an investment banker, entrepreneur and advisor with extensive experience in Corporate Finance (M&A and Private Placements). Reza has completed 25+ tech M&A and private placements in the last few years and has sold companies to Microsoft, Google, Intel; and etc. He supports a variety of M&A, capital raising and private equity transactions for emerging growth companies across technology space.
Working closely with corporate-level executives and investors, Reza is involved in all aspects of originating and executing transactions, including analysis, valuation, market research and identification of corporate and financial buyers and investors.
Reza has experience working with Woodside Capital Partners, an investment bank in Palo Alto with focus on technology M&A and capital raise; Cagan McAfee Capital, a private equity firm in Silicon Valley; and Morgan Stanley Private Wealth Management on Sand Hill Road (Menlo Park, CA).
Reza was a Co-founder of LendingPricer.com, loan pricing and prequalify engine that maintained and analyzed guidelines for loan rates and approval conditions.
Reza received a B.Sc. in Software Engineering from Technical University of Budapest with Honors and MBA from San Jose State University. Additionally, Reza is licensed with FINRA and SEC (U.S. Securities and Exchange Commission) as a registered investment banker (Series 7, 79 and 66, 99).