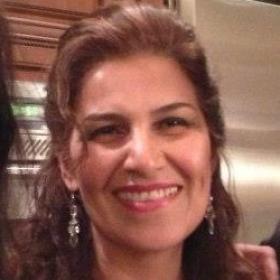 With 20 years of Management Consulting and IT Strategy experience in aligning technology to the needs of organization, and bringing innovative technology concepts into sustained federal and commercial programs, Ms. Kashani has been a transformation agent creating high performing organizations everywhere she goes.
Her expertise is in analyzing, initiating, and delivering key IT projects for a variety of clients, both in the Private and Public sectors. She has advised numerous CIOs, SVPs and VPs in addition to successfully managing enterprise-level initiatives for clients like DoD, State Department, USAID, and National Institute of Health (NIH) working with diverse teams to evaluate project ROIs, formulate project plans, and develop quantifiable goals and measurements in order to successfully deliver IT capabilities that drive high priority, strategic objectives.
Prior to establishing Paralime Consulting, Shirin led various high visibility programs at PwC and IBM, where she directed multiple concurrent U.S. Federal government and commercial programs to implement innovative technology solutions that solved her clients' operational and financial problems. She has a track record of building and leading new business areas, achieving revenue and profit growth, securing customer loyalties, shaping new business opportunities and transitioning such into repeatable business, with a focus on the Financial Services, Transportation, Logistics, and IT Service Management industries.
Shirin has received numerous Service Excellence awards and Certificates of Appreciation, marking the highest degree of project success and client satisfaction. Shirin holds a dual major Bachelor of Science degree in Management Information Systems (MIS) and Operations Management from the University of Massachusetts, and is PMP and ITIL certified.