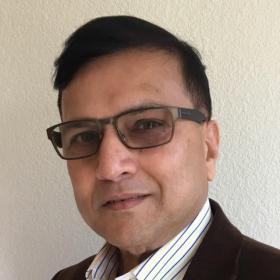 Sudhir Kadam is a Silicon Valley entrepreneur, investor, and start-up advisor with five successful exits in Telecom CRM, Location-based Apps, Video Streaming, Fraud Analytics, and IIoT for Transportation. 
He works with early and growth stage tech companies in US, Europe and Asia to help them scale and grow into thriving businesses with game-changing solutions. His focus areas are: growth acceleration, go-to-market, customer success, partnerships, operational excellence, funding, and exit strategy. 
Current portfolio comprises of startups in AI/NLP for eCommerce, Body Motion Virtualization (AR/VR/CV), Medical Devices, Visual AI for Medical Imaging, IIoT for Industry 4.0, Mobile Payments, Travel Experiences, Digital Signatures, and more.