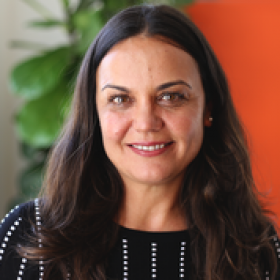 With over 20 years of travel industry experience and a digital media veteran, Sylvia Weiler serves as Vice President, Audience Strategy & Business Development at Sojern. In her role, Sylvia oversees global data strategy and partnerships with 60 of the leading travel brands including American Airlines, Singapore Airlines, Lufthansa, Choice Hotels, Best Western, etc.
Sojern is based in San Francisco, CA and its unique and differentiated travel data enables travel marketers to reach in-market audiences at scale and provides valuable insights into campaign performance and audience response. Currently one of the fastest growing travel tech companies, Sojern works with top travel brands and independent hotels in North America, Latin America, Europe, the Middle East, and Asia-Pacific.
Prior to joining Sojern, Sylvia spent 12 years at Travelocity in sales and sales leadership roles. She played an integral role in the International expansion of the company and the launch of Travelocity sites in Latin America and led the media strategy and sales efforts in the region.
Sylvia has been on the cutting edge of the digital media evolution – early adopter and evangelist for digital marketing channels from display; to social; to video; to programmatic and one of the very first digital media sales executives in the travel category, she has worked with some of the largest travel brands globally.
Sylvia serves on the Board of Directors of SF Travel Association and also mentors young professionals either starting a career or looking to grow on their current paths.